Chiropractic Care and the Flu
(Adapted from the Portugese Chiropractic Association)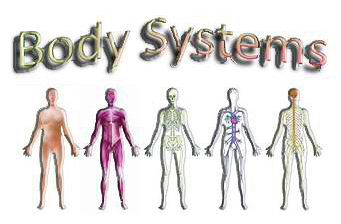 When one combines proper lifestyle and chiropractic spinal adjustments to improve the nervous system, these healthier people are less likely to get sick and they have a greater ability to avoid serious consequences and to recover from the flu. The immune system protects us from any infectious disease and fights to improve when we get sick. The interaction between the nervous and immune systems are well known scientifically so these results are not surprising.
Scientific research shows that chiropractic adjustment increases the number of cells in the immune system (B-lymphocytes, both IgG and IgM class immunoglobulins) and produces beneficial effects on lung function. While this may not prevent you from getting the flu or from having symptoms of the flu, the immune system "fights" to improve when we get sick. Taking the position that the immune system, like any other system in our body, is coordinated and controlled by the nervous system, there is a lack of available research studies to help document that assertion. The few that did make it to publication had but small sample sizes and a lack of symptomatic subjects; so to date there is no reproducible credible, scientific evidence that spinal adjustment / manipulation has any clinically relevant effect on preventing viral infections.
With that statement just said, we still have a historical report going back during the last century's worst pandemic in the years 1917-1918, a flu epidemic broke out that killed about 20 million people worldwide. During that short period of time, Chiropractic has shown its value in caring for people with the flu. Specifically, in Davenport in the state of Iowa in the United States of America 91,390 flu patients had been treated by medicine and 6,116 deaths were recorded; that is, one death for every 15 patients. Chiropractors at the Palmer School of Chiropractic adjusted 1,635 flu patients with only one death recorded. Not a commonly reported statistic but it merits repeating.

Doctors of Chiropractic also have extensive training on the importance of a healthy lifestyle and can advise their patients in numerous situations ranging from diet, exercise, and stress control among others in order to optimize the functioning of the nervous system and consequently the immune system. These are summarized in the 5 Essentials of Health. Chiropractic adjustment corrects vertebral subluxations that cause interference in the nervous system. Since the nervous system controls and coordinates all bodily functions including the immune system, chiropractic care has a positive influence on immune functioning.
During this 2020 pandemic crisis all people should be very mindful of social contact and exercise caution when exposed to the world outside your home. Follow public health guidance like washing your hands frequently; but also, get your spine checked to clear out any spinal subluxations you may have that could reduce your body's natural ability to heal itself. Stay strong and stay healthy!
Get Healthy and stay healthy, says docMIKE!
Yours in Real Health,
docMIKE
If you liked this post, say thanks by sharing it!