Have you checked your Posture lately?
World Posture Day is held in the middle of March every year. Similar to that theme, the global health community focuses on Spinal Hygiene in mid-October marking that as World Spine Day. Mabuhay Chiropractic always holds special posture screening free events nationwide to commemorate these days and to give our communities education and service.  Anyone interested can find the branch nearest you at https://www.chiropractic.com.ph/ and look for the Clinic Location drop down tab on the top right. The screening only takes 5 minutes as you enjoy some time in your favorite mall.
WATCH FOR NEWS ABOUT THE UPCOMING MR. & MS. POSTURE PHILIPPINES PAGEANT THIS APRIL.
Both themes have a similar health awareness focus. World Posture Day addresses the social aspects of a healthy spine and World Spine Day focuses on the clinical aspects from prevention, rehab and spinal correction to surgical interventions. Chiropractors give attention to the natural, non-surgical methods of restoring a healthy spine while orthopedists give attention to the more extreme conditions that occur from trauma or spinal neglect. In either case the main concern is your spinal health and how to benefit from a better education in Spinal Hygiene like you have with Oral Hygiene.    See the chiropractor now or see the surgeon later.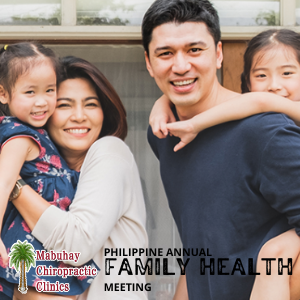 If you do not live near a Mabuhay Chiropractic clinic it is still possible to try
and check each others' Posture at home with this Family Posture Worksheet.
Yours in Real Health,
docMIKE
If you liked this post, say thanks by sharing it!