What makes Mabuhay Chiropractic Clinics #1 in the Philippines?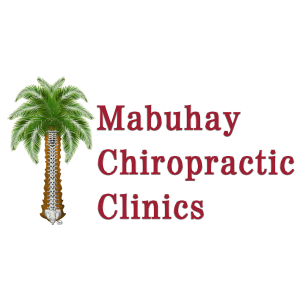 Introduction: Chiropractic services have been available off and on in the Philippines since the 1920s but until 1986 there was no permanent clinic established until Jameson Uy graduated from National Chiropractic College and returned to practice in Pasig City immediately after graduation. Since then the profession has grown very slowly. In fact, Mabuhay Chiropractic Clinics first started seeing patients in December 2006, 20 years later by Dr. Michel Tetrault, known to be the 10th chiropractor to open a permanent practice in the Philippines. Over the next 15 years, Mabuhay Chiropractic established a total of 16 clinic branches, having to close three branches during the Corona Virus pandemic; yet still, 13 clinics have remained open to serve the public throughout the pandemic once quarantines lessened restrictions in May 2020. Mabuhay Chiropractic Clinics was the first chiropractic clinic deemed 'Essential" by LGUs to open during the pandemic. Today all 13 branches continue to provide quality chiropractic care, and there is much more to the story.

MCC has maintained the superior leadership position of the entire profession in the Philippines. Here is their story and the standards that make MCC the number one provider of chiropractic services and of professional leadership. There are twelve (12) key points the reader will become familiar with that represents why Mabuhay Chiropractic Clinics is the industry leader in the Philippines: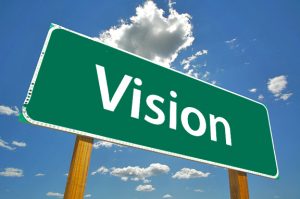 1, Vision, 2. Mission,  3. Largest,       4. Locations,    5. Manpower,
6. Custom care, 7. Payment plans,   8. People-Centered policies,
9. Health Registries,  10. Research,  11. Public Health promotion,
12. Annual Mr. & Ms. Posture Pageant Philippines.
It begins with our Vision. "Mabuhay Chiropractic Clinics will be distinguished for setting the standards of chiropractic in the Philippines." This Vision statement can be found proudly framed in every MCC facility. The word Chiropractic, although a household word in Western nations, is not well known in the Philippines, so we searched for just the right word to properly label our special healthcare specialty company. It is why we named the company MABUHAY, meaning "long life" and a Filipino word that is known and understood by everyone in the Philippines.
Mabuhay Chiropractic Clinics, Inc. is not a sole proprietorship, but a full Filipino corporation that promises longevity for the good people of this country. When a foreign chiropractor comes to practice in Manila or another city, they eventually leave; even if the few Dr. X "so and so" starts a family with a Pinoy spouse and settles in, they eventually retire and the profession shrinks again. Mabuhay replaces every doctor that came and served, enjoying a good life for a time, but the clinic remains in the community serviced by a replacement doctor that takes over the practice again for a time. When Mabuhay establishes a clinic in a community, it's forever, even if in time the location may be changed, the services remain accessible.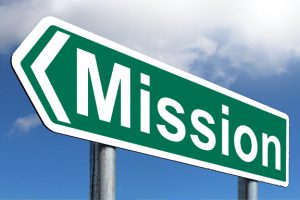 It is our Mission to "Pioneer Chiropractic practice and education in the Philippines and in creating healthier lives, one patient at a tim" Providing professional healthcare services requires a strong formal education and stringent practice standards. Every MCC clinic adheres to patient evaluation standards. Consistently providing chiropractic education to help patients fully experience the Chiropractic Lifestyle for painless and higher quality living.
Every Mabuhay Chiropractic Clinic (MCC) meets strict professional standards and physical standards in each branch. Clinic personnel undergoes regular training to better serve our growing patient community. We call our clinic staff "Patient Representatives" and not a nurse or doctor assistant for a good reason. They are an integral part of the patient care delivery to always assure effective communication, since we have foreign doctors, and it is essential that our patients experience the loving and supportive treatment of the Filipino staff.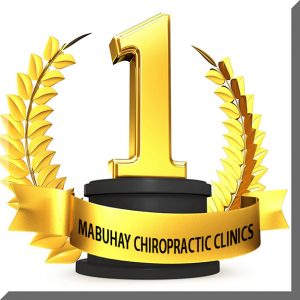 We are the largest chain of chiropractic clinics of any nation in the Asian Far East. Nowhere else in Far East Asia are there chiropractic companies owned by a chiropractor that can serve all parts of the nation, except for the Philippines with the presence of MCC. When the first few MCC clinics were established starting in 2007, it became obvious that, due to the oppressive Manila traffic conditions, our patients who had experienced excellent results and wanted to refer their family and friends who lived in other areas of greater Manila, it was very difficult for the patients to confront long drives in traffic, then returning with same or worse traffic, and to some degree undoing the benefits of their chiropractic session. With so few chiropractic clinics to refer to, and we understand the Filipino mentality, they want the best so they want their expectations met by a clinic they are familiar with. This prompted MCC to eventually establish 13 clinics in nearly every major urban city in the country. Creating access and availability is the founding principle of Dr. Tetrault's commitment to developing chiropractic services in Asia, starting in the Philippines. Since 2017 docMIKE also partnered in India where there are now three clinics in the city of Bangalore.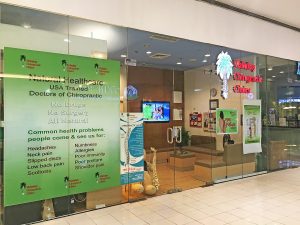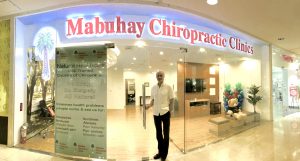 Location, location, location! In every city people automatically know exactly where we are located in their community. Situated in busy regional malls (SM, Ayala, and Robinson) MCC is easy to find and practical to visit with so many other stores and services, restaurants, and community activities, a visit to Mabuhay can have a broader experience at every session. Malls have extensive transportation centers and are well known by everyone in their community. Being where people spend their time is in part the reason for setting up MCC clinics in malls. Mainly, it is to create awareness of the profession.
Thousands and thousands of people enter our clinics every month inquiring about what chiropractic can do about their health problems and many of these shoppers experience chiropractic for themselves, then share their experiences with their loved ones who also have the opportunity to benefit from chiropractic care.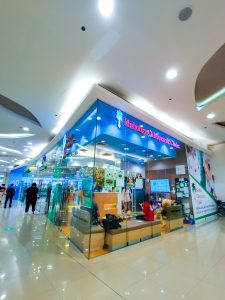 When MCC promotes through Social Media, people instantly know where to find our clinics, assisted by a competent 888 national telephone number call center staff to familiarize those who inquire through their Facebook and Google online messaging or on the phone. MCC is principally responsible with our 15 Facebook accounts for the majority of public awareness and education about chiropractic by disseminating thousands of creatively crafted posts every couple of years being read and absorbed by the Philippine population. Chiropractic may not be a household word yet, but because of MCC's Social Media propagating chiropractic messages, the word chiropractic is getting better known. This effort not only benefits MCC clinics but every chiropractor in the nation as well. This is a welcome extension of the MCC mission of growing chiropractic services in the Philippines.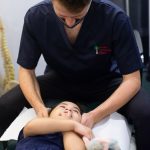 Available Manpower. We have the most Chiropractors under one company in the Philippines with both male and female doctors from the broadest diversity of foreign countries in North America (Canada, USA, and Mexico) and in Europe (UK, France, and Spain). All graduates of professional International standards. Every branch has one full-time chiropractor available five (5) days per week. Some branches have a part-time doctor to supplement coverage on the other two days per week. Optimizing access to a doctor is part of our ongoing commitment to our patients.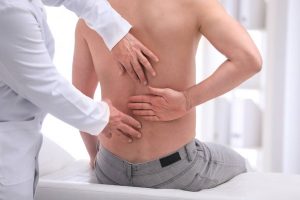 Quality Custom Care! Mabuhay patient policies require that our chiropractors undertake a full history, examination, and appropriate diagnostic study of each patient, followed by a specific report of findings to give the inquiring patient the best opportunity to understand and accept their chiropractic recommendations. We respect each patient's choices in selecting the level of care they feel best fits their needs. Patients can select from brief intensive emergency care or acute care, from spinal rehabilitation care to maintenance or preventive care. We know that a percentage of our patients will respond quickly while others have a steeper slope to climb. In whichever case, Mabuhay is prepared to bring the best care in the service of all our patients.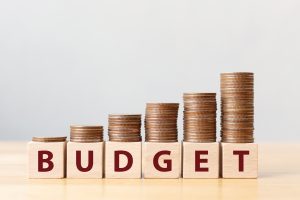 Thoughtful Payment plans. Mabuhay leadership knows that patients have to manage their personal and family budgets. To assist in affording the needed care Mabuhay Chiropractic offers a wide range of payment options as well as workable payment plans to reduce the financial barriers of some people. We also have provided special discounts for the more extended care plans and we of course always offer Seniors their standard discount, yet in some cases, some discounts are even higher than the regular senior amount.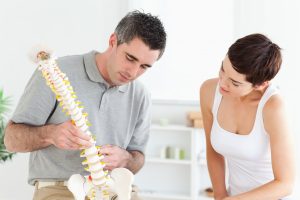 We are PATIENT CENTERED! All our company policies put the patient's needs ahead of the company's interests, such as our helpful payment plans and our refund policies. Our care plan recommendations are custom-made to each patient's needs based on their unique presenting conditions of mild, moderate, or severe pain, acute or chronic, and simple or complex conditions based on history and examination findings. These standards direct our professional clinic teams to give every patient the best experience. Clinics offer other helpful courtesies such as refreshments and snacks and a friendly place to sit to rest while they shop in the mall, space permitting.
We are truly people-centered having the greatest number of Filipino chiropractic employees, prioritizing their needs with full benefits: DOLE, Pag-IBIG, SSS (maternity, salary loans, sickness leave or cash for unused sickness days, overtime, etc.), annual paid vacations (12), Phil Health, bereavement leave, national holidays pay/leave, and monthly profit sharing through performance bonuses. Even our associate chiropractors have additional benefits for vacations and continuing education allowances and a generous profit-sharing plan.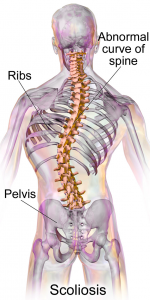 Mabuhay has established three principal Patient Condition Registries for the three most common chronic and persistent health problems chiropractic is superior in managing with periodic maintenance care over a patient's lifetime. These include Migraine Headaches affecting 8% of the population, Scoliosis affecting 10% of the population, and Spinal Disc conditions (slipped discs, herniated or bulging discs) affecting 25% of the population that require periodic or lifetime maintenance uniquely fitted to each patient.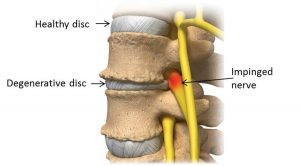 The registry also creates research opportunities for the advancement of specialized care in each category. A first in the Philippines and a reflection of our high standards. Our Scoliosis Rehab Center is in its development stages with a world-class specialist in scoliosis. The first in the nation.
Mabuhay's founder, Michel docMIKE Tetrault, DC a Suma Cum Laude graduate of Life Chiropractic University has published the first research paper ever on the utilization of chiropractic professional services in the Philippine nation.
"An Initial Case-Mix Report of Chiropractic Practice in The Philippines." https://www.apcj.net/site_files/4725/upload_files/Tetrault2020200627.pdf?dl=1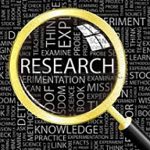 Mabuhay Chiropractic Clinic's sister company named Mabuhay Chiropractic and Rehabilitation Clinics is responsible to pursue an advanced research agenda and will manage the Triple Registries in the Philippines mentioned in this article, in anticipation of research projects to be done in collaboration with the upcoming Philippine College of Chiropractic.
Public Health education promotes good posture and offers information to the public about those special areas of health care best helped by the legitimate chiropractors in our communities. This is principally accomplished through our Public Health Department we named Mabuhay Health. The purpose of this department is to build the largest community of chiropractic followers in the Philippines.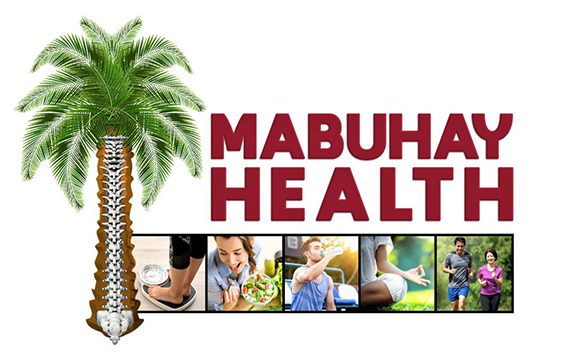 People can join initially with P1,000 to gain access to the natural and holistic health information provided to our Silver Members each month growing everyone's knowledge on how to improve their health and lifestyle naturally for a healthier and longer quality life. The Gold members get to actually experience three sessions of chiropractic services for only P7,900 along with all the same benefits of the Silver members. The third category of membership is the Platinum membership which is Free and it is only offered by invitation. The qualifications for a Platinum member is for the regular chiropractic patients who have completed their initial care plans, extended their care into a maintenance plan, and have shared their personal story, encouraging others to benefit from chiropractic care themselves.
Our platinum members have the opportunity to join in several community activities that promote chiropractic such as volunteering in chiropractic missions and assisting in lobbying for the Chiropractic Act submitted in Congress in 2022, as well as supporting the recruitment efforts for students to register for the formal chiropractic university education program, to become one of the thousands Filipino chiropractors to graduate in the Philippines over the next decade; thereby creating the manpower needed to bring chiropractic to every corner of the nation. These activities support the MCC vision for the sustainable development of the Chiropractic profession in the Philippines. A plan that is so ambitious that it requires massive support and input from the citizens of the Philippines who are helping their immediate families and loved ones and contributing to the legacy of developing a Western standard non-drug and non-surgical natural healthcare profession for their descendants as well.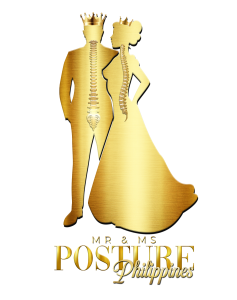 National Posture awareness. In addition to membership education, benefits, and social engagement, Mabuhay Health is uniquely qualified and tasked to present the annual Mr. & Ms. Posture Pageant Philippines. The first Pageant in 2022 was a resounding success and was recognized as the third most successful pageant of the year 2022. Already in full force, the pageant team is now focused on establishing the first provincial pageants, where the regional winners will compete for the national crown in Summer 2023. This special non-conventional pageant awards both a male and a female candidate, requiring the candidates to submit an essay on natural health topics with a grand prize of a university scholarship among all the usual pageant prize packages of cash and beauty items. See the Official 2022 Coronation Night Photos: https://mabuhayhealth.com.ph/events/posture-pageant.
Conclusion:
All twelve topics demonstrate the clear leadership of the Tetrault group of companies in the Chiropractic field, in the Philippines. Mabuhay Chiropractic Clinics, Mabuhay Health, and the Chiropractic Diplomatic Corps are creations of Dr. Michel Tetrault's vision for the development of the Chiropractic Profession in Far East Asia. The process of bringing access and availability of chiropractic services to underserved countries and their communities is his life's purpose. Having personally experienced the benefits of chiropractic in preventing a life of a certain disability in his early adult life, docMIKE vowed to do his best to give others the same opportunity that changed his life. A professed Centenarian, docMIKE remains passionate about all the people he has helped and that can be helped eventually from this continuous outreach. Partnering with many people in many nations, the future he sees is guaranteed and this will be the main focus of his now retirement years.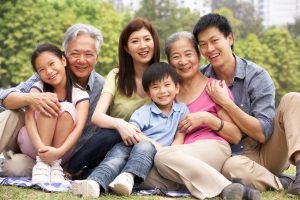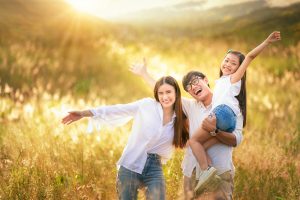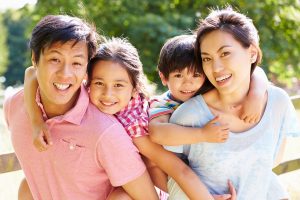 To all the Filipino people, I urge you to pledge your support and become a part of this nation and even the International movement. It all begins with an appointment with one of the warm and friendly staff and qualified foreign chiropractor Mabuhay Chiropractic Clinics has placed in your community or in a community near you.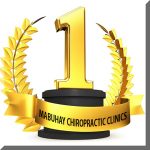 Experience Mabuhay! This is the first step in the journey where perhaps one of your children or relative's child becomes a family chiropractor serving people in your community. That may be a long stretch of what you may do, but there are many ways to be an active Chiropractic Angel and improve the health of your neighbors and yourself, reducing the degree of disability in your barangay, empowering your neighbors to work harder, work longer and live healthier, painless lives.
Yours in Real Life,
docMIKE
If you liked this post, say thanks by sharing it!