The 10 Million Inch Campaign: Anti-bilbil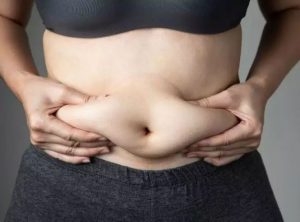 The Philippines needs to lose 100 million inches of belly fat from the pandemic bilbil to prevent the run-away trend into Diabetes type 2. We are committed to starting by helping 3 million people lose 2-5 inches off their waist and restore a normal BMI and percent body fat. Can we reach 10,000,000 inches in 2022?
As a follow-up to our belly fat blog (bilbil) we realize that for most people change is difficult. After all, people are creatures of habits. The previous blog on the pandemic bilbil epidemic heightened everyone's awareness of the looming problem and hopefully, this has raised an alarm that you are now taking seriously.
Caution: The real reason people hear or learn about a personal issue and do nothing about it is simply that there are no immediate life-threatening consequences. So your waist is 2 to 3 inches wider and pants are harder to close and there is discomfort because it is too tight around the waist wearing your favorite clothes. Tolerable so you are not alarmed.
Truth: People tend to tolerate too much until things get intolerable and you are finally motivated to do something about it. Now the weight gain that was only 2 kg is more than 10 kg due to inaction. Yet, since you don't really know how to go about doing things right, again there is a delay in action, procrastination. The next step it's now 20 kg excessive weight and you become even more creative with your alibies, your excuses. Procrastination happens because you are emotionally defeated, so there is no drive to succeed if you tried. That cannot stand! Truth is the best time to fix this is now. Later is just more bad news.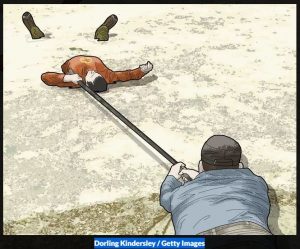 I wish I could tell you there is a magic pill, yet decades and decades of wasted time and money on promises for a quick fix, and you still end up back where you started, just going around in circles or worse. You are sinking in quicksand and what you need right now is someone to throw you a lifeline, a stick to reach and save you. Well, here we are ready to save you.
Information without implementation is frustrating. Wise words from our longstanding gurus. The secret is to start… of course select a plan of action and begin by keeping it simple, then expand your involvement to avoid the typical rate of diminished return when we do something over and over with the response or results getting smaller and smaller. Progressive engagement is the solution, so it's perfectly ok to start small, BUT START. With persistence, take things up a notch to the next step to maintain progress.
That is the theory behind why things need planning, based on common sense. You need small wins to stay motivated to try harder. Mabuhay Health has small-step plans to bring you a formula for successfully restoring your natural state of health by reaching your proper Body Mass Index (BMI) and your percent body fat. Two numbers you can measure without needing doctors, blood tests, or annual memberships. Invest in a lipidometer, comfortable clothes, and shoes. Invest in the time to get proper information and build support for people who share your goal. More gets accomplished through accountability systems. Curious?
Here is where to go to get information and access to a network of people who share your same interests, together create reachable goals and support each other along the way. Join the movement (literally) to lose 5kg to 10kg to 20kg if necessary in your case.
Register at MabuhayHealth.com.ph. Start with a Silver Membership, only P1,000 to access our tools and information systems. If you have persistant pains or unresolved health problems, you may prefer to register for a gold membership. It's all explained online.
Go to https://mabuhayhealth.com.ph/membership-registration/ and register.
Yours in Real Health,
docMIKE
If you liked this post, say thanks by sharing it!