Mabuhay Chiropractic Clinics is #1 in the Philippines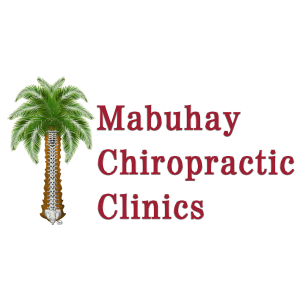 Experience Mabuhay today! [Find which of our 13 branches is closest to you, go to: https://www.chiropractic.com.ph and click on the "Clinic Locations" tab on the top of the home page.]
MCC has maintained the superior leadership position of the entire profession in the Philippines. Here is their story and the standards that make MCC the number one provider of chiropractic services and of professional leadership.
Reason #3 of 12.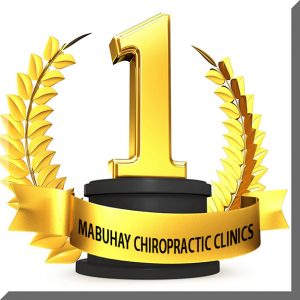 We are the largest chain of chiropractic clinics of any nation in the Asian Far East. Nowhere else in Far East Asia are there chiropractic companies owned by a chiropractor that can serve all parts of the nation, except for the Philippines with the presence of MCC. When the first few MCC clinics were established starting in 2007, it became obvious that, due to the oppressive Manila traffic conditions, our patients who had experienced excellent results and wanted to refer their family and friends who lived in other areas of greater Manila, it was very difficult for the patients to confront long drives in traffic, then returning with same or worse traffic, and to some degree undoing the benefits of their chiropractic session. With so few chiropractic clinics to refer to, and we understand the Filipino mentality, they want the best so they want their expectations met by a clinic they are familiar with. This prompted MCC to eventually establish 13 clinics in nearly every major urban city in the country. Creating access and availability is the founding principle of Dr. Tetrault's commitment to developing chiropractic services in Asia, starting in the Philippines. Since 2017 docMIKE also partnered in India where there are now three clinics in the city of Bangalore.
Conclusion:
All twelve topics demonstrate the clear leadership of the Mabuhay group of companies in the Chiropractic field, in the Philippines. Mabuhay Chiropractic Clinics, Mabuhay Chiropractic and Rehabilitation Clinics, and Mabuhay Health.
Vision, 2. Mission, 3. Largest,       4. Locations,    5. Manpower, 6. Custom care,
Payment plans, 8. People-Centered policies, 9. Health Registries, 10. Research,
Public Health promotion, 12. Annual Mr. & Ms. Posture Pageant Philippines.
The pledge of your support and to become a part of this national movement begins with an appointment with one of the warm and friendly staff and qualified foreign chiropractor Mabuhay Chiropractic Clinics has placed in your community or in a community near you.
Experience Mabuhay today and live healthier painless lives.
Call (02) 888-CHIRO (24476)
Yours in Real Life,
docMIKE
If you liked this post, say thanks by sharing it!