My story as a pioneer chiropractor in Asia.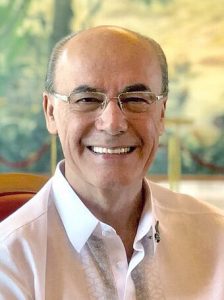 Permit me to introduce myself, I am Michel Tetrault, DC, a Canadian who became an American and is now almost a Philippine citizen. I grew up in Winnipeg, Manitoba, Canada and after a five year career as a professional photographer and photo finisher and 2/3rd Bachelor's degree, I moved to the USA to complete my post graduate studies graduating in 1979 as a Doctor of Chiropractic from Life Chiropractic College, Atlanta, Georgia, USA.
Why chiropractic as a career? My personal story is that I was injured in a motorcycle accident at age 16 that left me impaired and suffering for years with daily pain and limitations. A drastic change from being a star athlete in high school. It was chiropractic that saved me from a lifetime of certain pain and disability; and now it is my life's purpose to help as many people as I can, first as a practitioner for 40 years, as a diplomat for 20 years and now as the CEO of a multinational chiropractic corporation based in the Philippines with other branches in the USA, India, Vietnam and now expanding into the middle east.
Pioneering must be in my blood!
My pioneer story starts with my ancestors in Canada that started in the early 1600's with an ongoing history of a pioneer spirit in blazing western Canada and even parts of the central USA. It is to these traits that it seems the pioneer spirit is in my blood. The French were the first Europeans to establish permanent colonies in Canada. But, when the British Empire expanded, Canada was taken over by the English and my ancestors were oppressed by their captors. This sparked the need to explore new territories, where life and freedom could be pursued; and they did go West to explore more of Canada. They were fur traders while others were farmers. Some took on Indian/native wives like Louis Riel, renowned for his rebellion against the British imposing restrictions and taking their lands.
As a Canadian, I began my foreign living experience at the young age of 24 while studying chiropractic in the United States. This first living in a foreign country experience was exhilarating. Living in Georgia I experienced the famous "Southerner" lifestyle and I learned to speak with a drawl like them good 'ol boys do. Learned to like grits with eggs and fried okra. Most important, I learned how to become a 'dyed in the wool' chiropractor. The title when I graduated is of a Doctor of Chiropractic; but I always viewed myself as just a Chiropractor, a natural healer.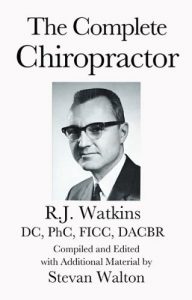 The first week in chiropractic college is when I met my mentor Ronald J. Watkins, DC DACBR, who embraced his new students by claiming we were already his colleagues and chiropractors (in the making). I decided then and there to be the professional he expected of me and to get nothing short of 100% on all my exams. Why such a high standard? In my mind, if I failed to get 100% it would somehow, someday be a disadvantage to my future patients. So that is how I began my studies as chiropractor. Four academic years of studies later positioned me graduating Summa Cum Laude, living my promise and reinforcing my resolve.
Why does that matter as a pioneer chiropractor? Total commitment is what is required of a pioneer to thrive and not just survive. Setting up a business in a new profession where almost nobody has ever heard of chiropractic is very challenging. I look back at my school years at Life Chiropractic College and how I gave it my all as class President, as Student Council President and even as Senior Intern overseeing radiology interns, all 'par for the course' reflecting diligently how a professional has to step up in every way.
A profession needs organization
Where the profession has already been developed, that took many predecessors who worked hard and prioritized the professional development of the chiropractic profession. To accomplish this, it required other healthcare providers and related supportive industries as well as getting support to pass local laws needed to legitimize the profession. This allowed me and others who followed to be able to walk into a building and sign up as a student, then to register for a license to practice and even walk into a bank for a business loan for an established profession. None of these opportunities are available in most nations on this earth. Professional advancement requires those few with true pioneer spirits to accept the charge of clearing the brush, making a path for those to follow. That is the role of a pioneer chiropractor. This is not a calling for all who elect to practice abroad. In fact most chiropractors who for various reasons wind up making a practice in another country just want to survive, making a living for their family, have a pleasant cultural exchange experience and in some way perhaps, contribute to the collective effort underway, if any, where they are practicing to establish the profession.
Moving from Canada to the USA did not engage me in pioneer works since the profession is well established there; but it did show me what things are supposed to look like when the profession gets its act together in other countries. There is an interesting history behind how the profession advanced in the USA with Canada, Australia and Europe following suit. Every country has different existing health care related laws and higher education regulations that have been challenging to confront where the chiropractors are few in numbers. In part hindering efforts at promoting a fully functional profession. The development of all these various organizational factors are fully at play in the Philippines, as they are in all new-to-chiropractic nations.
Philippine professional development
It was only in 2011 when the Department of Health's complimentary health division (PITAHC) began to certify those chiropractors already in the country. When I relocated there, I was the 10th chiropractor in the country (after 20 years). By 2011 the pioneer batch who were certified by PITAHC totaled 14. By this writing a decade later, there have been some 70+ chiropractors that have practiced in the Philippines with some 60 being certified by PITAHC.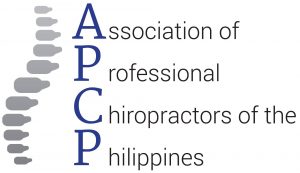 Even though 30 or more have moved on we are still about 45 serving the top 10 metropolitan populations of the country. A basic professional association of Philippine chiropractors was formed in 2013 named Association of Professional Chiropractors of the Philippines and there was a Chiropractic Act submitted in the Congress starting in 2008 that has not been passed to this date. The Senate house has also taken up the same proposed act in 2016 with no action there either to date, now January 2020. We supported the launching of a pro-chiropractic patient federation, Chiropractic Patients Federation in Asia- Philippines, sister of the now retired Pro-Chiropractic Europe group that existed for some 80 years helping to legitimize chiropractic in Europe.
Now, this is the recent history of the professional development of Chiropractic in the Philippines. There were several individual chiropractors instrumental in moving the profession forward: Jameson Uy, Martin Camara, Ronald Mitchell and lastly myself, Michel Tetrault who were the early chiropractors moving things forward. I recall how in 2006 I was a delegate with the WFC, World Federation of Chiropractors, attending the WHO Assembly in Geneva Switzerland, where I met Dr. Francisco Duque the Philippine Secretary of Health, to specifically inform him of the new WHO Training and Safety Guidelines on Chiropractic and to request a meeting for us to formally discuss introducing this document as the standard by which to recognize the chiropractic profession. One month later I was in his offices in Manila with Martin Camara our local representative of the WFC, World Federation of Chiropractors who was also appointed to the PITAHC Board of Advisors. The one comment that encouraged me during this meeting was the Secretary's statement to me when I asked him of it was OK for me as a foreigner to set up a chiropractic practice in his country. He said: "Please come and invite your chiropractor friends as well." I started my first practice there six months later.
Making a new home
After 27 years of practicing in the United States I moved lock, stock and barrel to the Philippines and set up two chiropractic clinics immediately in 2007 under the name Mabuhay Chiropractic Clinics. By 2009 my dear friend Hugh Fouasse, also from Manitoba, Canada finally joined me to take over the second location in Cavite, southwestern province of Metro Manila. In those days there was no legal provision for a chiropractor to register professionally in the Philippines. All we needed to practice was to meet local immigration and commercial law regulations.
Mabuhay Chiropractic Clinics (MCC)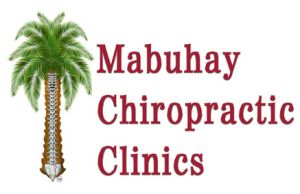 'Mabuhay' means 'long life' and properly reflects the best outcomes of chiropractic care for any individual. It is also used as a formal or informal greeting : "Mabuhay, welcome and may all be well with you." A common Filipino word that is easily recognized by the local population and has become the company's brand name. Easier to remember than 'chiropractic' as that is not a known word to Filipinos. At least people can recognize the word 'clinic' referring to a healthcare facility; but they mostly remember Mabuhay! 2020 is the year we continue to serve in 16 different communities, but we were much smaller than that. You could think that from 2007 to 2020 we opened a new clinic every year and some years two, but our history is not what you expect. Starting as a family business in 2007 with two branches in Bacoor, Cavite and Forbes Park, Makati it wasn't until 2013 that we opened our 3rd stable branch in Las Pinas and the 4th branch was started in 2015. In 2016 Mabuhay Chiropractic Clinics was incorporated following business and practice consultant guidance. Over the next 4 years we grew to 16 clinics:
2015 – existing clinics were in Bacoor, Las Pinas, Forbes Park and Salcedo total 4
2016 – Glorietta, Mall of Asia and Alabang Fairview Terraces add 3 total 7
2017 – Eastwood, North EDSA, Cebu-Seaside add 3 total 10
2018 – Cebu-City, Megamall, Davao-City and Davao-Abreeza add 4 total 14
2019 – Cagayan De Oro and Alabang Towne Center add 2 total 16
Challenges in opening a pioneer chiropractic clinic In Asia
Starting my first practice in Bacoor was very difficult but being in a large mall at least made it easy for people to know where the clinic was located. The mall administration agreed to let us open a clinic, but they did not have any available space at that time; so, we rented a small area inside an ambulatory medical clinic named WellPoint Medical Clinic and Diagnostic Laboratory.

The owners were a local Pediatrician, Melodie Patos and an American entrepreneur, Mathew Staples who agreed to let me operate out of their clinic until the mall had our own space. That was convenient because they could provide x-ray services for my patients. Rent was cheap and in only 16 sqm; room for a reception desk, a doctor's desk and one chiropractic bench. Tough start and so six months later I found a second location in a more affluent community, in Forbes Park, Makati.
To cover both clinics, I hired a local MD to share both offices. Dr. Ivy Sampanghila was a PT graduate and a new MD graduate so we connected on the musculoskeletal level. She was growing her private practice and would evaluate those patients interested in chiropractic and refer them for x-rays of the areas of concern and they would return the next day when I was there for a full chiropractic exam and start their care.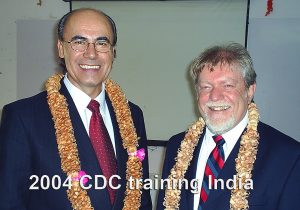 It wasn't until 2009 when my good and dear friend and colleague Dr. Hugh Fouasse joined us, and we were able to each take over one clinic only. By 2011 my friend suffered a stroke and heart attack. He was the 15th chiropractor in the country and even applied with PITAHC. But passed away before it was released.
In 2009 Matthew Staples left the medical clinic and I bought his shares for a family investment and served as board member. In 2010 WellPoint opened a second branch in Rosario, Cavite and with the Bacoor clinic still not being a fulltime clinic, we opened a Mabuhay third branch there to fill Hugh's schedule. After his untimely passing we closed that clinic after only 8 months. An associate took his place in Bacoor and by 2013 we decided to open a third branch again, this time in Las Pinas. So, we were two chiropractors covering three clinics, both of us working 6 days a week well into 2017. I met another chiropractor who was a permanent resident of the Philippines, Dr. Paul, and decided to open a 4th branch in Salcedo and started to advertise for associate chiropractors to join our mission.
3 cheers for transparency!
Once it was clear that PITAHC was performing as a transparent government department and accepting all qualified chiropractors, regardless of their country of citizenship, this was viewed as a green light to continue to invest in new clinics and attract more chiropractors to practice with us in the Philippines. The need for chiropractors is great.
PITAHC


The Philippine Institute of Traditional and Alternative Health Care (PITAHC) was mandated by the TAMA Law, the Traditional Alternative Medicine Act of 1997. It took the government some 3 – 5 years to fund and formulate the role and scope of this sub department of the Department of Health. A new organization in a new area of healthcare management underwent many changes but managed to continuously make progress in all its areas of oversight; chiropractic being just one area. In 2006 it formed the Chiropractic Committee that crafted an administrative rule that resulted in the formation of the NCCC, the National Committee on Chiropractor Certification. The NCCC began certifying chiropractors in 2011 starting with the first 14 pioneers. As of 2020 there are some 60 chiropractors now certified to practice in the Philippines, 1/3rd of them already having come and gone with a smaller group recreating their life in the Philippines, adding to a growing profession, serving more communities. It is thanks to the government's initial inclusion of chiropractic that made this possible. Other Asian countries continue to struggle to grow the profession due to the lack of government inclusion and transparency we enjoy here in the Philippines.
Mabuhay Chiropractic Clinics, with our deep commitment to serve the Filipino people, has introduced perhaps half of all the practicing chiropractors in the Philippines as current or former associates. As its CEO, the focus now is directed to firmly establish a sustainable profession by pushing to start a chiropractic college where Filipinos and Filipinas can acquire a degree in chiropractic without having to leave their country. As we have experienced with our foreign associates, they come and go for all the reasons they may have; yet we are deeply grateful that they elected to join us and elected to practice and serve the people of the Philippines for a time. We hope the current associates will stay a very long time, at least long enough to allow graduates from the new Philippine Chiropractic College to be available to take over their practices should they elect to leave.
Allow me to share two short videos on Chiropractic and the Philippines.
1. The Importance of Chiropractic Care in the Philippines
2. Chiropractic is Recognized by Department of Health (DOH) in the Philippines
Chiropractic Diplomatic Corps

In 1997, I was a founding director the Chiropractic Diplomatic Corps (CDC), an International Chiropractic think tank focused on the development of the chiropractic profession. Dr. David Vickerman (RIP 2018) and I, both world travelers and chiropractors, recognized the many challenges involved in relocating a chiropractic practice to a foreign country, dealing with immigration, commerce laws and the department of health, etc. In 2003 the CDC was registered as a nonprofit organization In Canada with offices based in Greater Vancouver.
As seasoned chiropractors we came together to explore the causes and trends of the international growth of chiropractic and to create a resource for interested doctors to guide them into their goals to relocate to a foreign country and establish successful practices. An early activity of the CDC brought me to a world conference on chiropractic education held in Manila, October 1998. It was there that I met Dr. Gary Auerbach, the founding President of the WFC, the World Federation of Chiropractors.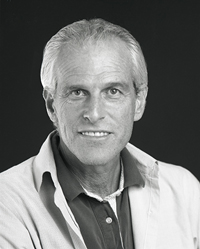 We hit it off instantly as he retired and opened a photographic art gallery and photography was the profession I left to become a chiropractor. He joined the CDC-Chiro and greatly influenced the new direction of our NGO. It was during this Manila conference that I decided to return to the Philippines because I felt an immediate connection with the values and character of the Filipino.
Over the subsequent 22 years of the CDC, we established a broad international network of multiple professional organizations entities and individuals that can be resourced for the International advancement and development of chiropractic. Many of these intelligent and highly educated individuals are connected on my Linked-In account and are invited to help in the current focus on establishment of the Philippine College of Chiropractic. Once there are graduates about to enter the healthcare workforce there will be Board exams and the government will need to complete a law authorizing the licensing of our new chiropractors. We see these local Filipino graduate chiropractors entering the workforce before the year 2030.
Beyond the Philippines, the Far East
Continuing Chiropractic Diplomatic Corps activities toward the development of the Chiropractic profession, I have had the pleasure of attending the World Health Assembly several years always at the end of May, when Ministers of Health and their entourage come together for health policy discussions in a world where health risks do not have borders. As a delegate of the WFC, representing the CDC-Chiro, I have been exposed to international health issues, always looking at where the chiropractic profession can make its contribution. Common areas of interests we share with other health professions touch on Disability, Impairments, Non-Communicable Diseases, healthcare workforce, Anti-Smoking and other lifestyle aspects of health promotion like nutrition and exercise.
This time is an opportunity to have exchanges with other chiropractic leaders, to support certain WFC member associations in connecting with their national Minister of Health that will lead to advancements in recognition and legalization of those chiropractors in their country.
What's next for docMIKE?
One interesting outcome of several private meetings with nations' Health Department officers, once they hear more about chiropractic and start to understand the value we can bring to their people, their next question is: "When will you set up a clinic in our capital city so we can experience this new profession?" Most organizations can only smile to that comment as associations, universities, and trade federations are not tasked to develop clinics in foreign countries. Since I wear two hats, one with the nonprofit CDC and one with my Multinational Chiropractic Corporation(s) this posed a challenge. Making friends in strange places has offered the opportunity to partner with citizens of other nations to set up chiropractic clinics together.
Pioneering a natural healthcare profession in new markets is challenging and requires persistence and the involvement of many people in several different capacities. Developing chiropractic into other Far Eastern nations is what's next. Having mostly retired from active practice, leaving that part of the professional work to younger doctors, this chiropractor looks into the coming years of non-retirement as the most productive and fulfilling years of a life engaged in community service, making the most of the many years left still engaged and based in the Philippines. Where next?
Vietnam, really love the food!
I was introduced to Minh Anh and her wonderful Family. She lives in Hanoi and had business interests in Saigon where she tried chiropractic care at the American Chiropractic Clinic. Dr. Wade has a fully operational chiropractic clinic but too far for her to receive regular care. Minh Anh contacted the WFC for information on how to hire a chiropractor and how to set up a clinic.

That request was referred to me, being known and living close to Vietnam. I was able to help her find a chiropractor, Dr. Dane and the practice grew slowly over five years. Happy to have care available locally but she wanted to reach out for her countrymen by opening several clinics. It was at this juncture she approached me to partner with their clinic. In 2017 I joined ProChiro, a professional chiropractic clinic.
Vietnam permits a chiropractor to obtain a license to practice under the existing laws on Physical Therapy and Rehabilitation. This is a lifetime license, so as long as the doctor maintains the legal right to live and work there, they can practice their profession in a legally licensed clinic. At present there are too few chiropractors to have an active association. Other than looking for the opportunity to help expand the company, I am looking at when chiropractic education can be available in Vietnam. That will be at the center of creating a viable and sustainable profession. Time and effort are what is needed. Would be nice to see more foreign trained Vietnamese citizens return to their native country.
India, Love the food there too!
The story of how I started a clinic in India is very different. It started in 2004 when I met Dr. Vasu Pandurangi at the World Health Assembly. He received the honor of the Star of India for his nonprofit advocacy work with a community program called the Healthy City Initiative. Once he heard about chiropractic he invited Dr. Gary Auerbach and myself to see their operation. The term operation is valid. The program takes some 60 men per day from public worker sectors like bus drivers, conductors, policemen and sanitation workers. They arrive at a gymnasium and sleep there overnight and the next day undergo an assembly like testing of medical, dental and physical therapy tests; including ECG and urinalysis. We were asked to train the Physical Therapists to perform posture screenings as musculoskeletal problems ranked very high with his labor heavy workforce.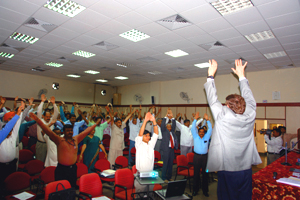 We then invited Dr. Ron Kirk from Life University to launch Straighten Up India, training thousands of men and children on this simple posture corrective exercise regimen.
In return for our shared expertise Pandurangi used his high-end connections to gain interest in establishing a chiropractic training program. The Rajiv Gandhi University of Health Sciences agreed to sponsor an application for higher education to both the State and Federal governments. 15 years later we are still working with the governments to gain this diploma course approval.
The CDC-Chiro hired the Indian healthcare think tank HealthMinds, under Dr. Chinmaya's leadership to develop a Dossier on Chiropractic, which is completed. The next documentation underway is the transcribing of some 5,000 Indian chiropractic patients from our Bangalore clinics, building a mega database from which several research articles on the impact of chiropractic on specific health concerns of the local population are being written. Making the case for chiropractic relevant within the population of India as part of the lobbying effort to legitimize chiropractic in India.
Dr. Spine Chiropractic Clinics of India

Sheila and Vyshakh Anand were patients of a chiropractor, one of several that came to Bangalore and opened a clinic, but then left leaving no one to tend to their patients. Sheila had received such excellent results in solving her chronic Migraine headaches by undergoing chiropractic care that they decided to open Dr. Spine clinics. They initially had access to securing a chiropractor to work for them, yet at times, the clinic had no chiropractor for months and months. A symptom of the lack of recognition of the chiropractic profession in India. It was during an NGO meeting sponsored by Dr. Pandurangi that I had occasion to meet this dynamic young couple. We became friends and I agreed to initially help them recruit doctors for their clinic. In 2018 I partnered with Dr. Spine Chiropractic and we devised a plan to establish several clinics in Bangalore, then repeat the same in other large cities in central India based on a proven business / clinic model.
Long-term concerns of sustainability for the growing number of patients who seek chiropractic, is why HealthMinds entered our lives. RGUHS still remains a good candidate to offer chiropractic education in India. His Holiness Sri Sri Ravi Shankar of the Art of Living Foundation is also a chiropractic supporter and has pledged to host a chiropractic program in his SSU campus in Odisha. Life West Chiropractic College has announced its plans to start a branch college in Northern India. They are guided by Dr. Jimmy Nanda, a college Board member and a founding member of the Indian Association of Chiropractic Doctors (IACD).
UAE
The GCC nations in the Middle East is where there are early signs of development of the chiropractic profession; however, the actual number of chiropractors in the entire Middle East is under 50. I have been invited to partner with Dr. Les, a retired American Chiropractor who has experience in starting and operating a successful chain of chiropractic clinics in the USA. Where it is difficult for solo doctors to make a go of it in a foreign nation, the Corporate Chiropractic model may become a significant catalyst. We have done it in the Philippines and with much due diligence, understanding the different market characteristics, this can be repeated in select other nations.
Similarly, during early encounters with high level people in the UAE, we have already been approached to help establish a chiropractic college, the first one to be taught in Arabic. Other CDC-Chiro target nations in the Far East are Brunei, Cambodia, Laos, Qatar and Bahrain.
Who is docMIKE? That isn't what's important.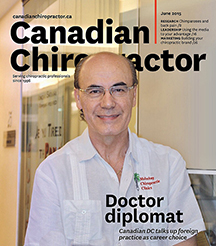 What will it take to successfully bring chiropractic into this highly populated area of the world? That's the important question.
To close this narrative, for those who have persevered this far… a picture is worth a thousand words on who is docMIKE.
If you liked this post, say thanks by sharing it!