Mabuhay Chiropractic Clinics is #1 in the Philippines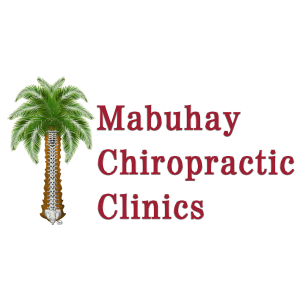 Experience Mabuhay today! [Find which of our 13 branches is closest to you, go to: https://www.chiropractic.com.ph and click on the "Clinic Locations" tab on the top of the home page.]
MCC has maintained the superior leadership position of the entire profession in the Philippines. Here is their story and the standards that make MCC the number one provider of chiropractic services and of professional leadership.
Reason #4 of 12.
Location, location, location! In every city people automatically know exactly where we are located in their community. Situated in busy regional malls (SM, Ayala, and Robinson) MCC is easy to find and practical to visit with so many other stores and services, restaurants, and community activities, a visit to Mabuhay can have a broader experience at every session. Malls have extensive transportation centers and are well known by everyone in their community. Being where people spend their time is in part the reason for setting up MCC clinics in malls.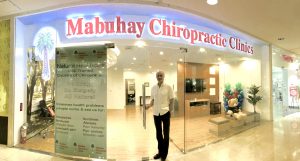 Mainly, it is to create awareness of the profession. Thousands and thousands of people enter our clinics every month inquiring about what chiropractic can do about their health problems and many of these shoppers experience chiropractic for themselves, then share their experiences with their loved ones who also have the opportunity to benefit from chiropractic care. When MCC promotes through Social-Media, people instantly know where to find our clinics, assisted by a competent 888 national telephone number call center staff to familiarize those who inquire through their Facebook and Google online messaging or on the phone. MCC is principally responsible with our 15 Facebook accounts for the majority of public awareness and education about chiropractic by disseminating thousands of creatively crafted posts every couple of years to being read and absorbed by the Philippine population.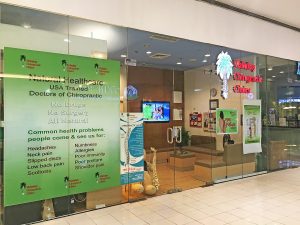 Chiropractic may not be a household word yet, but because of MCC's Social Media propagating chiropractic messages, the word chiropractic is getting better known. This effort not only benefits MCC clinics but every chiropractor in the nation as well. This is a welcome extension of the MCC mission of growing chiropractic services in the Philippines.
Conclusion:
All twelve topics demonstrate the clear leadership of the Mabuhay group of companies in the Chiropractic field, in the Philippines. Mabuhay Chiropractic Clinics, Mabuhay Chiropractic and Rehabilitation Clinics, and Mabuhay Health.
Vision, 2. Mission, 3. Largest,       4. Locations,    5. Manpower, 6. Custom care,
Payment plans, 8. People-Centered policies, 9. Health Registries, 10. Research,
Public Health promotion,      12. Annual Mr. & Ms. Posture Pageant Philippines.
The pledge of your support and to become a part of this national movement begins with an appointment with one of the warm and friendly staff and qualified foreign chiropractor Mabuhay Chiropractic Clinics has placed in your community or in a community near you.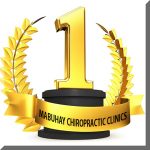 Experience Mabuhay today and live healthier painless lives.
Call (02) 888-CHIRO (24476)
Yours in Real Life.
docMIKE
If you liked this post, say thanks by sharing it!