How does the new coronavirus compare with the flu?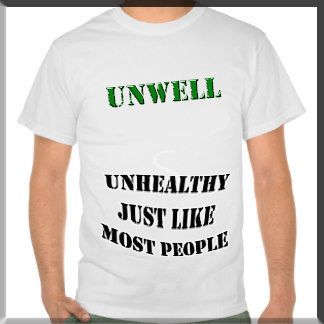 An annual flu caused by viruses is expected to cause widespread respiratory infections that lasts about 2 days to 2 weeks. While people are trying to prevent the spread of COVID-19, many if not most are still getting infected by Influenza A and Influenza B, which represents the greater incidents of infections in any season. So how does the new coronavirus compare with the flu? Here are some collected facts to consider.
Seasonal flu viruses, which include influenza A and influenza B viruses, and COVID-19 are contagious viruses that cause respiratory illness. The CDC estimates that, on average, about 8% of the U.S. population gets sick with the flu each season. The flu is notoriously infectious and can cause up to 45 million illnesses each year, according to the CDC. (1) Another source reports that globally, the World Health Organization (WHO) estimates that the typical annual flu kills 290,000 to 650,000 people each year, and per the CDC, up to 61,000 of those deaths occurred in the US annually since 2010. (2) Why are these are not being reported in line with the news on COVID-19 so we can better understand what's actually happening in the world today?
Scientists have studied seasonal flu for decades. So, despite the danger of it, we know a lot about flu viruses and what to expect each season. If they sound extremely similar, that's because they are, according to a Yale Medicine infectious disease specialist. "Based on symptoms alone, COVID-19 and flu are very difficult to distinguish." In contrast, very little is known about the new coronavirus and the disease it causes, dubbed COVID-19, because it's so new. This means COVID-19 is something of a wild card in terms of how far it will spread and how many deaths it will cause, explaining the widespread concerns. When the seasonal spread is reported on every continent it is now classified as a pandemic. Not because it is necessarily more dangerous, but because of how far it has spread.
Typical flu symptoms include fever, cough, sore throat, muscle aches, headaches, runny or stuffy nose, fatigue and, sometimes, vomiting and diarrhea, according to the CDC. Flu symptoms often come on suddenly. Most people who get the flu will recover in less than two weeks. But in some people, the flu causes complications, including pneumonia. So far this flu season, about 1% of people in the United States have developed symptoms severe enough to be hospitalized. And the overall hospitalization rate in the U.S. this season is 61 hospitalizations per 100,000 people. We can then compare this with the impact of COVID-19 only once the epidemic is mainly over.
With COVID-19, doctors are still trying to understand the full picture of disease symptoms and severity. Reported symptoms in patients have varied from mild to severe, and can include fever, cough and shortness of breath, according to the CDC. In general, studies of hospitalized patients have found that about 83% to 98% of patients develop a fever, 76% to 82% develop a dry cough and 11% to 44% develop fatigue or muscle aches, according to a review study on COVID-19 published Feb. 28 in the journal JAMA. Other symptoms, including headache, sore throat, abdominal pain, and diarrhea, have been reported, but are less common. (1)
The world's societies are experimenting with advanced public health policies designed to reduce the spread of infectious diseases. This has included public health information, lock downs and enhanced community quarantines (ECQ). These extreme measures of course will reduce the spread of infectious diseases. This is the first time in recent history that entire cities and even entire countries have taken such extreme measures. This social experiment is having such a major economic impact that there will be many studies performed on risk Vs benefits that go well beyond just the health impact of the pandemic but also into secondary health problems caused by the quarantines and the economic losses experienced during these ECQ.
People are very concerned about the validity of any similar future extreme measures being repeated and are demanding for better policy models to be developed as we come out of this 2020 season's pandemic.
Get Healthy and stay healthy, says docMIKE!
Yours in Health,
docMIKE
(1) adopted from www.livescience.com
(2) adopted from www.health.com
Also interesting reads:
www.docmikeblog.com/ways-to-boost-the-immune-system-during-quarantine
www.docmikeblog.com/wellness-focus-five-5-essentials-of-health
www.docmikeblog.com/nutritional-supplements
If you liked this post, say thanks by sharing it!