How to maintain a good work-life balance while working from home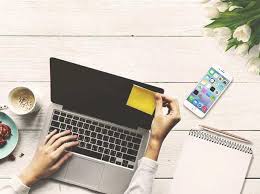 We are being told that the post-pandemic world will be different in many ways that we cannot always predict. What we have seen during this quarantine period is the great value of working remotely, from home. Companies are certainly catching onto the trend, and most have the flexibility to work from home, if not at all the time, at least when needed. This is an obvious area where things will definitely change. People now telecommuting from home are likely much more interested in continuing this way of working. The benefits of avoiding commuting to work and the costs of working at the office (travel, lunch) adds to the fact that there will be an increase in telecommuting work days. So, how to maintain a good work-life balance while working from home?
To have a successful work-at-home situation workers and companies will need to support best practices for a proper work environment. This will include:
a) Time management: Logging of hours worked versus outcome based performance indicators
b) Physical management: best practices in ergonomics similar to working conditions at the company site
c) Mental and social health: keep a well balanced life that includes continued social activities.
A. Time Management:
Your company will define your required work schedule. Stick to your work schedule by immediately managing the distractions that interrupt your work and with family meetings. Stick to your leisure activities with friends. Stick to a healthy fitness regimen. What, you don't have one? Then get one!
B. Physical management: This expansion in the home working force will require setting up a functional work space with similar ergonomic conditions that have been set up at the office. Proper equipment that supports higher performance, less repetitive stress on the physical body. Next is to set up the Internet and telephonic communications. The family may need to manage WiFi use during work-specific hours to improve work performance.
C. Mental and social health:
Pulling out of regular daily office work related engagement may cause isolation and have unintended side effects. Plan for extra social interactions, some connect-with-the-outside-world time, like a lunch date, an exercise class or a videochat with a friend. Also, work from home can make it easier to eating healthy and to strike a manageable work-life balance.
Get Healthy and stay healthy, says docMIKE!
Yours in Life and Health,
docMIKE
If you liked this post, say thanks by sharing it!